After taking a minor sabbatical from posting, it is now time to reenter the blogosphere full force. New name, new look and new focus.
And as I am all prepped and ready to embark on my personal branding journey, I sadly come to a horrifying realization. Check the screen shot from Google below.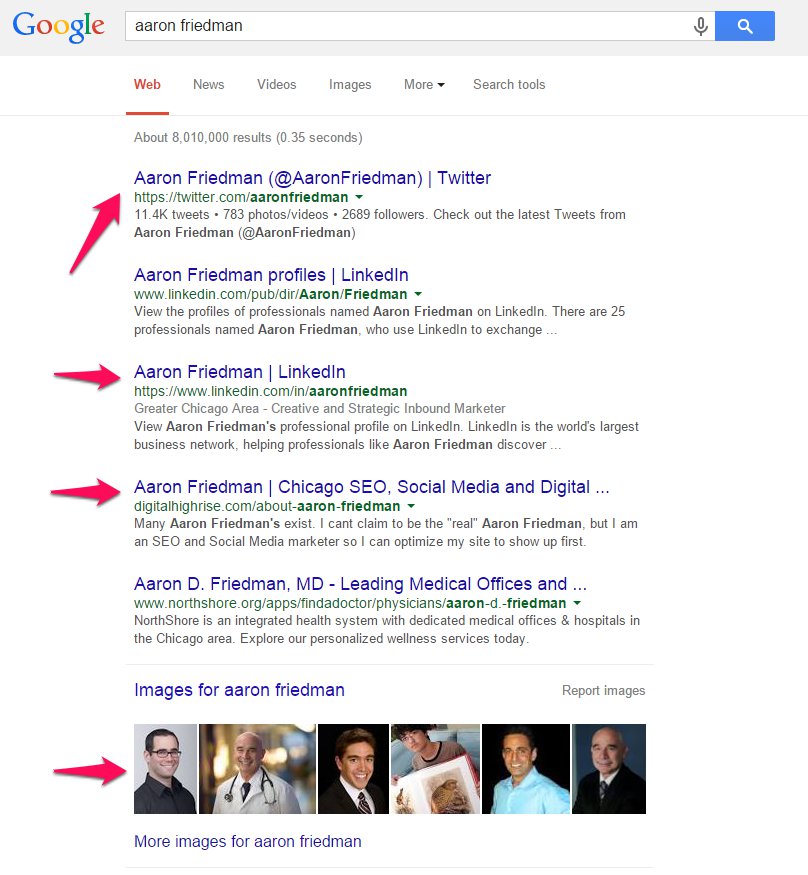 This image is updated because apparently I lost the old one. Broken image, so I replaced it with one where I am actually doing well 🙂
It appears as though I am not the only Aaron Friedman who is active in the digital space.
I only made it to the 4th spot on Google Profile. And then there are the various search results for Aaron Friedman M.D.,  Aaron Friedman Comedian, and even Aaron Friedman musician or Artist! Not to mention the Aaron Friedman who hosts LivefromNJ.com which I am very often impressed by.
I couldn't even buy a domain name like "AaronFriedman.com". It was taken by a different Aaron Friedman. And he obviously beat me to it.
So begins the content war! In my journey to re-brand myself, my goal is to make such a presence online that not only do I take over page one of Google,  but I make it known that while there are other Aaron Friedmans out there, none can defeat me in the online world.
May the best Aaron Friedman win!
*Update: I am doing well online 🙂
For more information on this, check out A more recent post I wrote about the importance of having a good head shot.