To the store owner who didn't give me the time of day,
I impulsively bought a $500 bike from the store next to yours. If you just took a minute to talk to me, that sale could have been yours.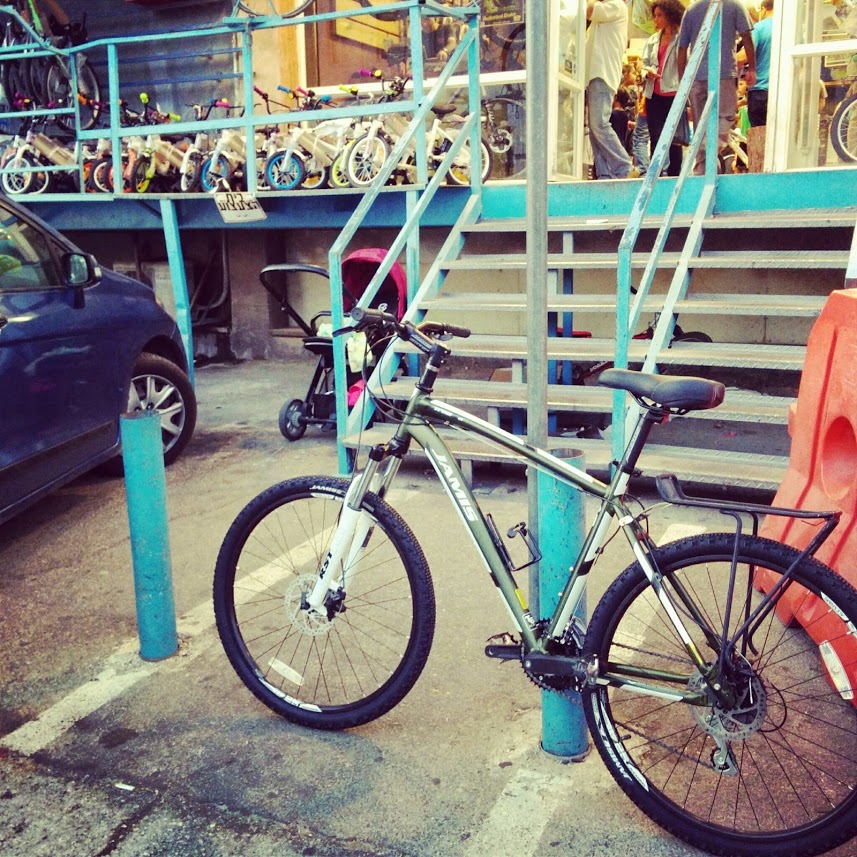 Here is what happened.
I started riding my bike to work. And it's one of the best things I started doing this year. It's a great ride, and I feel incredible throughout the day after it. But you have to understand something about this bike. I bought it like 3 years ago, and it was VERY used. It came from a place called "working bikes" in Chicago. This place is wild. The gist of it is that they receive the bikes that the city cuts the locks off of and takes the bike. Most of them are complete trash, so they repair them and send them off to impoverished countries to be used for poor people. The good ones, they sell, so they can keep the not for profit running.
Uncomfortable Riding is Uncomfortable
The problem is, I bought a hybrid road/mountain. Trek 700 something or other. But it always felt more like a road bike. And a road bike doesn't fare well on the roads and hills of Jerusalem. Literally, every-time I rode down a hill, I felt like my bike was going to fall apart. Which frankly, is scary as hell!
So while riding in the other day, I said to my buddy Dan, "I think I need to stop at a bike store and get a tune up". He happened to have a problem with his bike too, so we rode to this little strip mall which has 2 bike stores next to each other.
Keep in mind, the biking holiday is around the corner.
What is the Biking Holiday You Ask?
Actually, it's really Yom Kippur, the holiest day of the Jewish year. This is the one day a year when the roads are all closed and traffic comes to a complete standstill. I even just heard that apparently Israel airspace is closed on Yom Kippur. But on this day, many of the children have a custom to ride their bikes through the empty streets and hills of Israel. It's quite a site to see. And its a big deal! Every kid participates in this.
But I digress.
So Busy For the Bike Holiday That You Cant Help Me??
We wanted these tune-ups before we had to ride back, so we stopped into the first one and asked the guy if we could get tune ups. Instead of talking to us, he was obviously a little busy because of the "biking holiday" that is coming up on Saturday and actually asked us to come back after the weekend. To be fair, he seemed a little stressed, but he didn't even come near us. He was just talking from across the store.
So we left and went to the other bike store 3 shops down.
First of all, they were nice. Good start.
After I told him him I wanted a tune up, he took one look at my bike and said, "lets just hope we don't have to replace anything on that bike".
Like I said, outdated.
This is where things get a little nuts. Because he took the time to talk to me, and made that comment, I casually asked him how much a newer bike costed, just to feel out the prices. He showed me a few bikes, and impulsively, I bought one (first asked my wife for permission then bought the bike).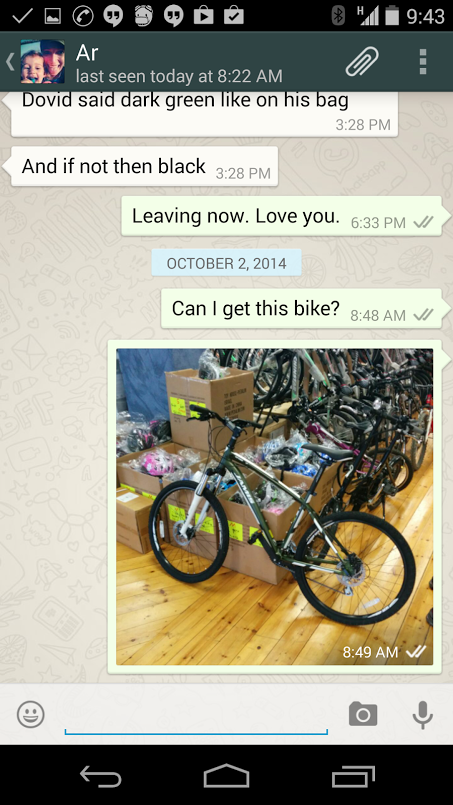 And as I left with my new bike, I rode past the first store and thought to myself, you just lost out on a complete impulsive sale because you couldn't give me the time of day.