In a timeless summer tradition, men, both young and old (although much less cute on adult men, and potentially creepy) take a leak outdoors.
This is something that has been happening for ages. And when a 4 year old boy and his friend decide to drop their pants and pee on the backyard fence, one can only hope they have a camera handy to capture the priceless shot.
And that is exactly what my wife did. This was hands down the best picture we captured the entire summer so naturally my wife uploaded it to Facebook (well Instagram, but that went to Facebook).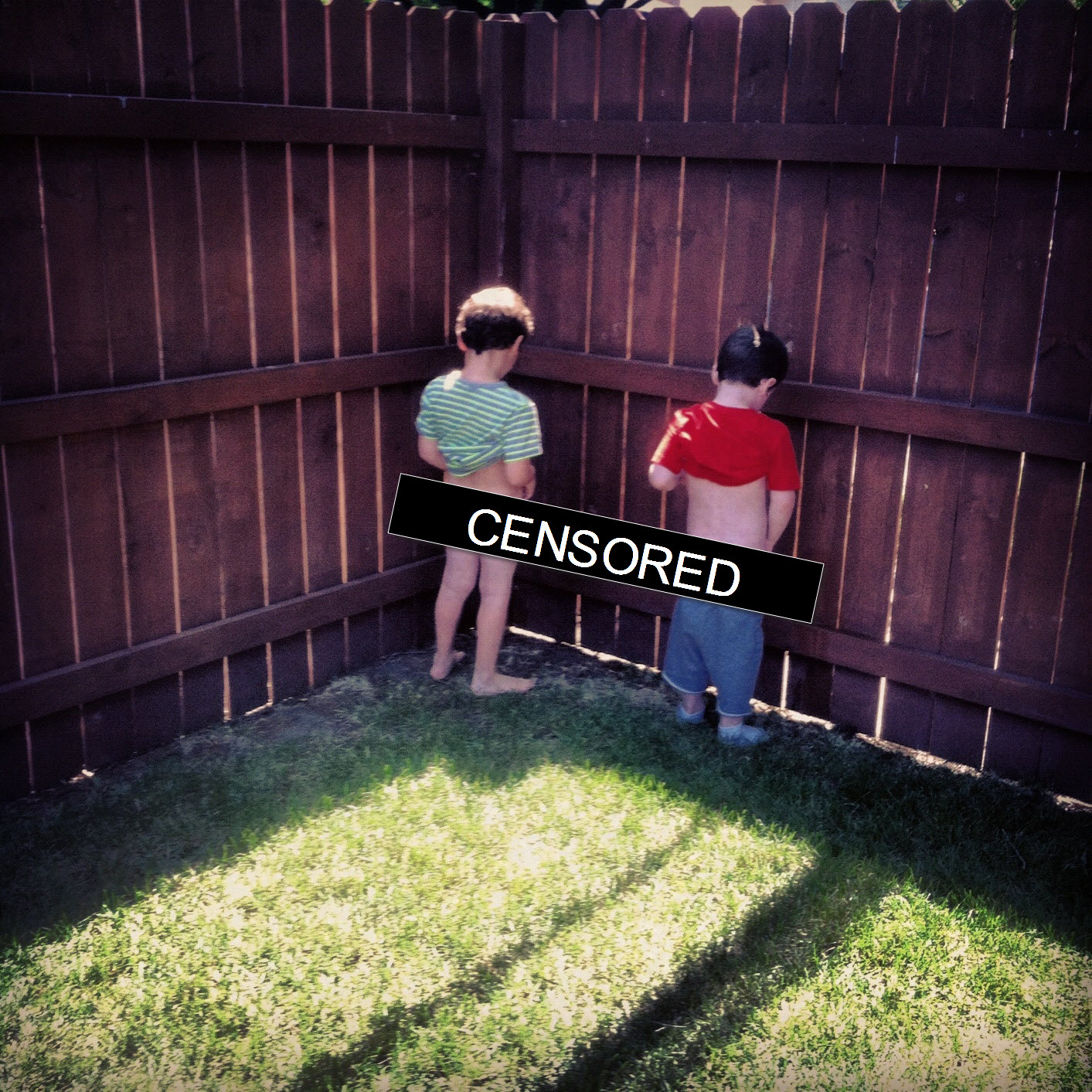 You may be wondering why there is a Censored sign over their tushes?
Well, Facebook contacted my wife and  requested she remove the photo because it was a violation of their terms of service.
I am not complaining about the policy (might be a little excessive, but I get it).
However, here is the problem. The picture is STILL ON FACEBOOK.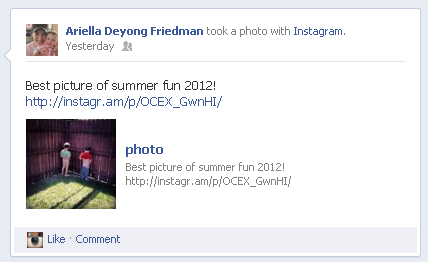 Because of the Instagram app, where it came from originally, you can still see the uncensored version of the image on Facebook.
And wait a second, who owns Instagram?!??!?!
OMG… It's Facebook!
Facebook states in their Platform Policy for Developers of apps that:

Responsibility for content: You are responsible for all content of and within your application, including advertisements, user-generated content, and any content hosted, streamed or otherwise delivered to users by third parties. You must make it clear that this content is not provided by Facebook. You must also comply with the Facebook Community Standards.
Go to that Community Standards link and take a look at the section about Nudity and Pornography. Here let me show you: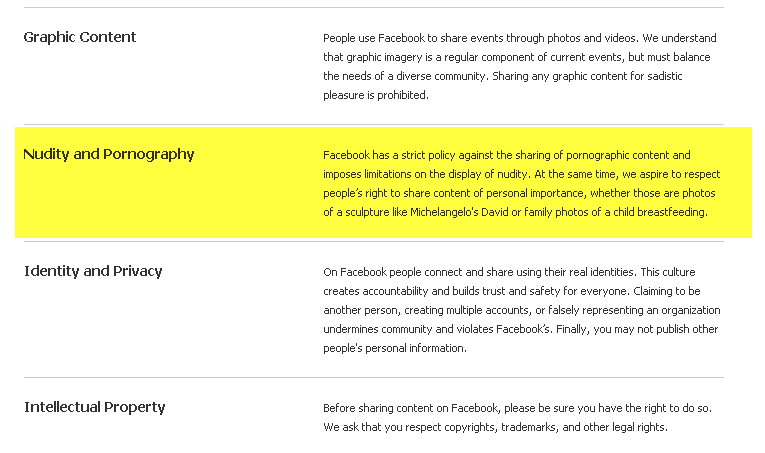 Facebook has a strict policy against the sharing of pornographic content and imposes limitations on the display of nudity. At the same time, we aspire to respect people's right to share content of personal importance, whether those are photos of a sculpture like Michelangelo's David or family photos of a child breastfeeding.
Key point is in red. All I am pointing out is a major inconsistency going on here.
So what exactly is the policy?