Well, Not really.
About a month ago, I wrote an open letter to Facebook imploring them to make a bunch of significant changes in order to keep up with Google Plus. I have no idea if Facebook actually saw the letter and even if they did, I doubt very much that it had anything to do with the changes they came out with recently.
What I did not forsee was a complete profile makeover, but after having tried it out, while it will take some getting used to, I like it. Its clear, easy to navigate and overall pleasant.
But two of my concerns which I am proud to say that I did "recommend" were actually among the changes they have made. Yay!
Change number 1  -  Exclusivity
My first criticism of them was their "Exclusivity" and I suggested a twitter like functionality. Recently we have all been seeing a ton of privacy changes coming from facebook. This was their attempt to make them clearer for everyone to understand. Well, unless I missed it before, as of today, I received a pop up from Facebook that read:

When I clicked on it, it directed me to edit my subscribe options: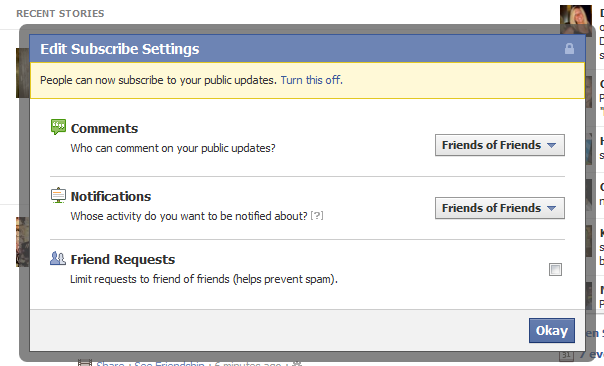 And then, on my profile, this showed up: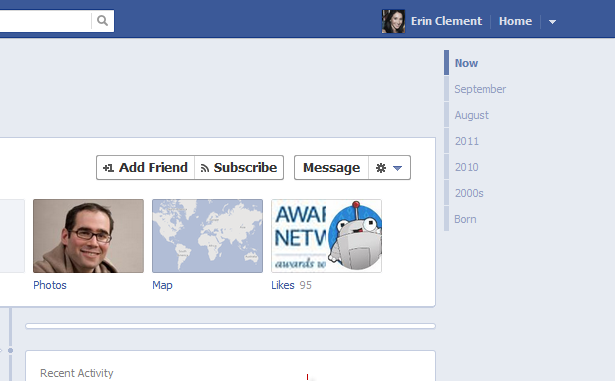 I had a chance to test it out with my colleague, Erin Clement, and in fact, it is a twitter like functionality. And what's more, they are leveraging their tremendous network to avoid spam. AWESOEME IDEA FACEBOOK!!!! You my dear friend now have a +1 (pun intended) on Google+.
Change number 2 –  Muting Posts
The next feature, which I know has been a gigantic annoyance to lots of people has been the amount of notifications I get. Well, a few weeks ago I wrote a post about an email I got from Facebook about them sending less email. Apparently that was just the beginning. I noticed today that they added an option above posts to unfollow the conversation: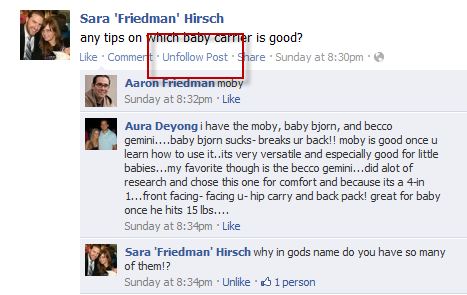 The only 2 options I can think of are that either my letter scared them or Google plus did and they started innovating…. Ok, I suppose there is also the possibility that these changes were long in the making. Whatever the situation is, thanks for being awesome Facebook. Keep your innovating and keep staying ahead of the game.
What do you think of all these changes?