Everyone knows the hilarity of the Chuck Norris meme. And for the fear of my own life, I dare not say much else about it, less Chuck Norris, (who is undoubtedly watching this post), round houses me in the face.
What people fail to realize is, in our internet community, we have a legend in our midst as well. For years, it has been a common misconception that Google controls rankings. We have always been told, that where a page shows up in the SERPS is based on different algorithms and teams of engineers who create said algorithms.
Well, today I am setting the record straight. There is no algorithm. There is but one man.
Rand Fishkin.
This realization happened shortly after I watched a recent episode of White Board Friday. Rand was in a rather jubilant and playful mood. Something seemed different, but I couldn't put my finger on it.
Then, I saw, that in the most badass move in the history of SEO, Rand waged war on internet spam, attempting to prove once and for all that negative SEO cannot work. He proceeded to put both SEOmoz and his personal site up as a targets. No mortal man would ever do such a thing!
And so, because of this badassary, I present to you the top 10 facts you never knew about Rand Fishkin (thanks @tallross for a few genius lines):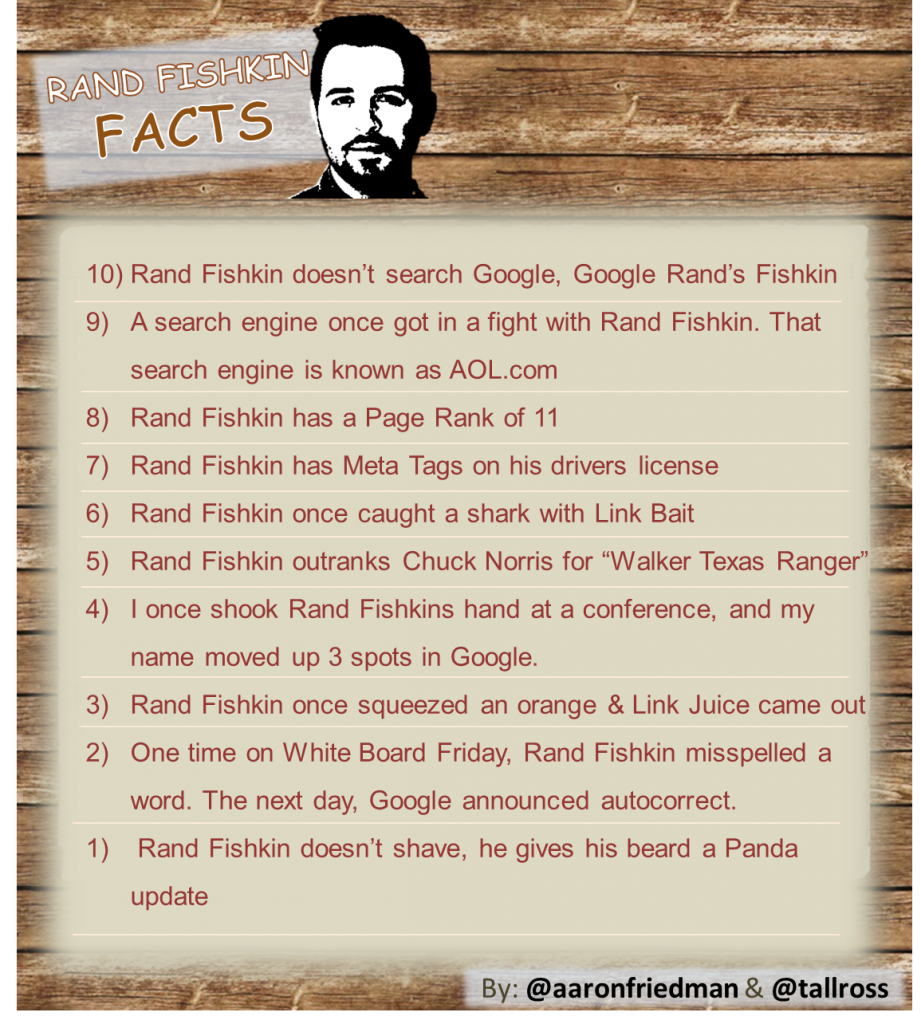 Please leave your own Rand Fishkin Facts in the comments… Or you will have to answer to Rand!