You know those times when people post on Facebook "I lost my phone, send me your numbers" or "new phone send me your blackberry pin" (really? Blackberry!).

Well, this story should put an end to all that.
Heed My Advice and Upgrade your Device
Since I bought my Galaxy Nexus, I have been on the fence if it was a smart move.
I have shared mixed emotions about the device but overall have been satisfied. When I bought the device, it was the latest Google phone (at the time), it had the top of the line software (at the time), it still is fast with 4G, etc. Truly the only thing I was not happy with was the size of the screen but I moved past that and overall, I was a happy guy. But still not 100% convinced that Google was the way to go. Maybe I should have gotten an Iphone?
The Backstory
I am not an apple guy. Nothing against the product, but it was just never my thing.
Back in 2010, I upgraded from my blackberry curve to the Droid Incredible. The Droid Incredible at the time was the top of the line Google phone, and I liked it but there was always small problems with it. It was never perfect and I chalked it up to new product working out the kinks. I dealt with the constant "low on virtual memory" warning it gave me which didn't allow my phone to properly sync. And I dealt with the crappy battery because it did most other things that I wanted.
In October 2011, I dropped my Incredible what must have been one too many times, and that drop was what did it in. The screen shattered in the lower quadrant.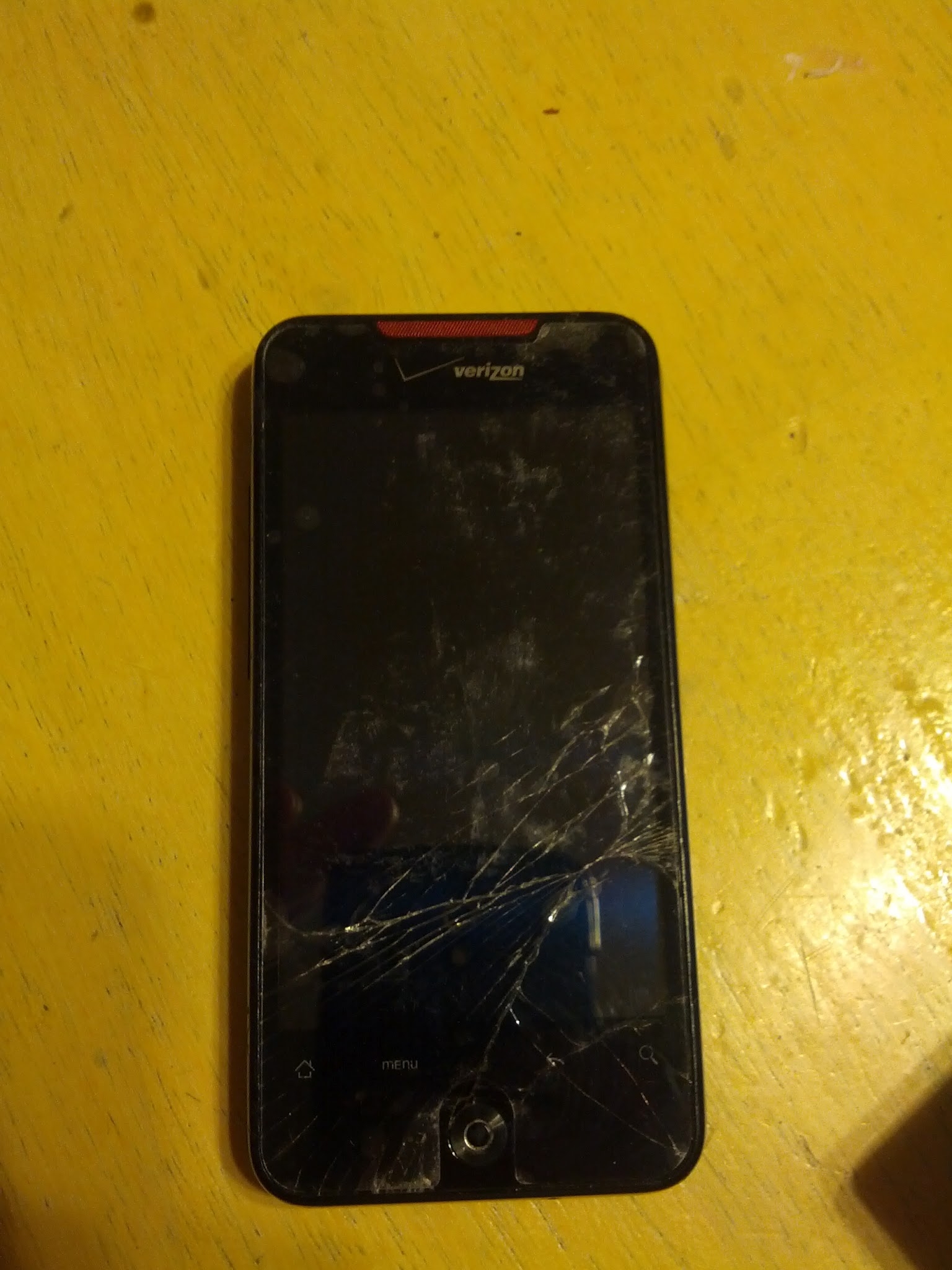 It was still workable, and while I waited for an upgrade which I was due for, out of fear that I might slice through my finger, I bought a screen protector to guard my self.
After waiting and waiting for the damn Galaxy Nexus to come out, I almost gave in to the Iphone. My friend Ryan Saviano (who I worked with at the time) and I had a long talk about the pros and cons.
I  experimented with my wife's upgrade and bought her the Iphone (which she wanted) and used it to see which I really liked more.
To make a longer story short, I Decided to Stick with Android. Eventually the Galaxy Nexus came out. And until about 3 weeks ago, I was still on the fence, somewhat questioning my decision.
What changed my Mind
This Galaxy Nexus, which I payed a pretty penny for, was acting all glitchy and wasn't getting reception anywhere. So they sent me a new one. Twice actually. The ear piece stopped working on the brand new "re-furbished" phone they sent me, so they shipped out another one.
This is where the magic happens. I turned the phone on, typed in my email address and password and within 5 minutes, EVERYTHING came back. Seriously, everything. (Disclaimer: The first time, that apps came back, then I accidentally locked myself out and had to factory reset. When I did, the apps were still in the play store  but they didn't automatically come back. Still cool. I also had to find my background picture again but basically everything.)
I am pretty certain that the Iphone does this too. So for all you Apple fans who are reading this, I get it. You're awesome.
The point I am trying to make is that I have invested much of my online presence in Google and it completely payed off. No more losing my numbers. My account keps those. It has my calendar. All my apps are backed up. And I am not even talking about the documents and photos which it keeps for me. And I totally love that. I love how I can access it anywhere, anytime, and on any device. Its all there.
Moral Of The (Long Drawn Out) Story
As pissed off as I was that this happened to my phone, I am now sold and will likely be true to Android powered phones for a long time. But the real moral of the story is for everyone who posts on facebook to send over their number.
Either start backing up your phone or get yourself a better device and you wont have this problem.
Have you had phone disasters that ended well?