A Year To Never Be Forgotten
In January 2013, I saw the new year come in from within Israel and I see it leave from here too. I was here for SMX Israel, and when I returned to Chicago after the conference, I knew this year would be exciting / scary / thrilling /  Stressful / and any other emotion you can likely think of.
Not much later, we packed our lives up into a 20 ft container and sent it across the ocean so we could move to Israel. The build up was remarkable, and when the day arrived, we boarded the plane. And I still have those vivid memories of walking out of the airport, being greeted by total strangers who handed us little flags, candy and showered us with hugs singing "welcome home".
I still remember getting to our new home and spending the first week sleeping on thin mattresses on the floor because our belongings were still traveling in the ocean. And I remember the day it all arrived. I remember the zoo, playing on and looking over the balcony with my kids at the amazing sunsets. I can remember all my walks down the streets of Jerusalem on my way to work, and my visits to the western wall, and other amazing places around this tiny, brilliant, little country.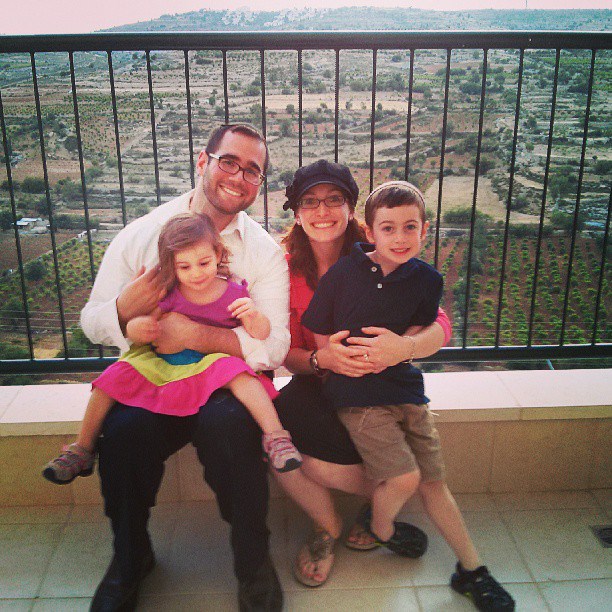 Those memories are in my head, for the rest of my life. It's like a movie I can play on demand whenever I think of them.
Parts of Them Also Live On The Internet
And as the year wraps up, social platforms across the web start sending out reminders of what your year was like. What is fascinating is how different the experiences are summed up in all these videos. According to Google+, we spend the larger part of the year, packing up and moving across the world, we hung out with close friends, went to some excellent conferences, and my 5 year old son may be dating a girl in his class. According to Facebook, my wife and I had a child (which by the way did not happen in 2013), I left a job, started a job, and tried to pimp a childrens book my mom wrote. And on Twitter, to sum it up, Israel, technology, and conferences.
Google+ is probably the closest to reality, and the twitter video I was able to manipulate a little, but in many ways, all these recaps really don't do my year justice. For me, these memories will have to live on with me, for myself and those I shared them with. Which is nice too. In many ways, those that were there following along, were a part of those experiences.
Creating New Memories Together
Although you can't share in my unrefined memories, feel free to enjoy the ones that have been created from my social media accounts, which you helped be apart of.
Here's to creating new amazing memories with y0u in 2014!
Memories on Google+
Also check out my Facebook year end review  and Twitter review via vizify
(***Note: I REALLY wanted to create my own year end review video, but alas, I had some horrendous technical difficulties, and time… always missing time, was not on my side. So the above are my reflections. At some point in the near future, I do want to create this video. I hope 2014 brings lots more video for us to share together.***)