UPDATE:
Right after I posted this, I saw found the most incredible one yet. My buddy Justin Briggs, only this one has a big beard. But wow! Look at the resemblance!
—
This has been quite the year for me professionally. I have strengthened and built many relationships, and have had some of the best experiences I could ever have asked for. This is truly a year to be remembered (more on that for my sappy end of the year closing post…. which I hope to actually do).
And, with such an amazing year, its only natural that everywhere I looked I would start to think about the amazing industry that I am part of. And sure enough that is exactly what started to happen. Every train ride I took, and even things around my home started looking more familiar than you would imagine. I kept a small collection.
Take a look.
They Totally Look Like…
For starters, there was this guy I saw on the train once. I mean, I have been at a lot of SMX conferences this year and seen a lot of Danny Sullivan, but I got a litle suspicious when I saw him on my train ride in Chicago

Doppelganger Danny Sullivan

Totally

Looks

Like

The real Danny Sullivan
The resemblance is uncanny!
And then there is Elisabeth, who I owe so much to this past year for "making me look good" (a public thank you to her 🙂 couldn't have done it without you.)
And who can forget my dear friend Casie Gillette who I met at SMX West. We pretty much became friends immediately  and I was almost offended when In thought she came to Chicago and didn't call me.
This Person with lots of bags

Totally

Looks

Like

The talented Casie Gillette

Lisa Buyer and I had the pleasure of meeting at the conference scene as well. And while at the Las Vegas airport after Pubcon,  I noticed this doppelganger who I almost walked up to and started talking to. She was gracious enough to let me take a picture after I showed her the resemblance between her and Lisa.
Random person in vegas airport

Totally

Looks

Like

The lovely Lisa Buyer
There is iAcquire, a company that I have a deep respect for which went through some rough times this year. I really didn't really know much about them until my buddy Mike started there, only later to be joined by a fantastic group of people and an old colleague.
 My children's toy

Totally

Looks

Like

The iAcquire Logo
Rand Fishkin is man who I feel has been a big part of my life and career (even though I have only met him once) and who I have written about on this blog once before. A big debt of gratitude to all he does to help move our industry in a positive direction. I was deeply let down when I realized this was not in fact him. This one is hard to tell, but trust me on this.
A guy waiting for an elevator at work

Totally

Looks

Like

 Rand
Other Random Things
Whenever I see a brontosaurus, I start to think of "the long tail" of search because of this image.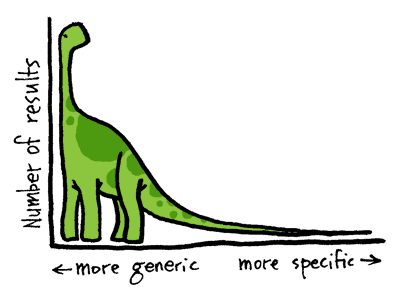 And one of my sons favorite books, which we have read countless times, "oh the places you go" by Dr Seuss. I dare you to read it and not think of submitting a reconsideration request to Google (that too might become a post at another time).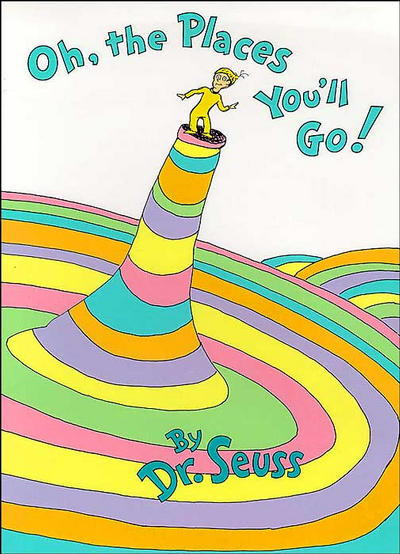 What DOES IT ALL MEAN?!?!?
Perhaps I am losing my mind. Or perhaps I just love this industry that I see it everywhere I look. Or just some strange luck that I am around these opportunities and stalkerish enough to capture them. You decide.
But the bottome line is, the industry is all over. Anyone else feel this way?